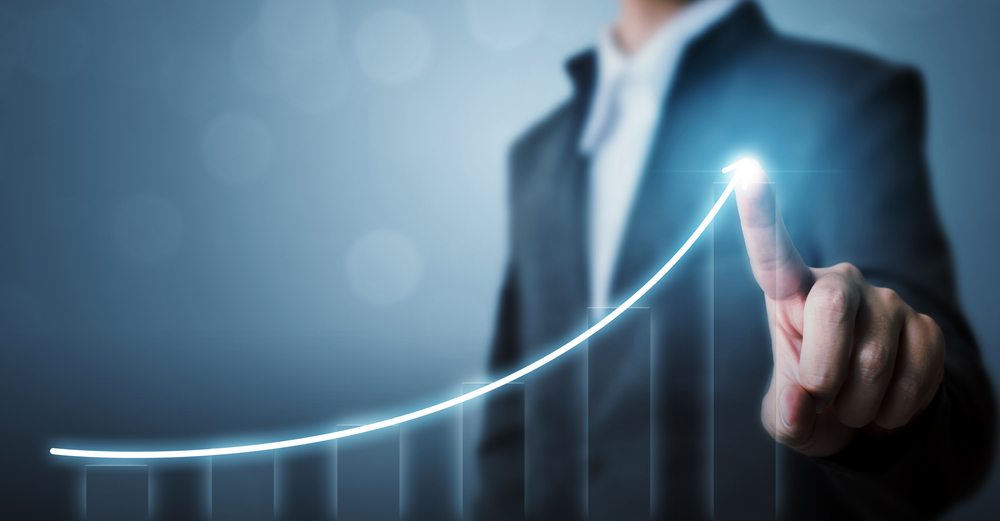 4 Ways Publishers Can Increase Revenue in 2021
Most publishers these days are trying to find additional sources of revenue. Traditional streams of income, such as advertising, are still crucial, but exploring other options can bring in even more revenue for publishers. Simply by implementing just one of these strategies could increase revenue for some publishers, however the best way to maximise revenue is to combine all four. Let's take a closer look at just some of the ways publishers can increase their revenue streams.
Publish Sponsored Content
Brands and sponsors are always eager to partner up with a respectable publisher where their brand story is a natural fit. With highly curated, targeted sponsored content, publishers can increase their readers' engagement whilst providing the sponsor's content with credibility and trust all while ensuring it adds to the user experience without being disruptive.
As more innovative formats and reader-oriented content strategies emerge, publishers can maintain their brand values, keep readers engaged, build audiences and generate revenue.
Take Advantage of Advertising Software Trends
Ad blocking software is widely available and according to a 2019 Statista report, 25.8% of internet users block advertising on their connected devices in the US alone. Other forms of revenue need to supplement the traditional digital media sales model. Fortunately, it's not an either or between user engagement and ad revenue. For most publishers, there are several areas that can be changed to drive user's engagement and ad revenue at the same time.
Al Bawaba, one of the largest independent news outlets in the MENA region, with over 3 million monthly unique visitors, is a pioneer in the Middle East's digital media landscape. Khaled Abbad, Al Bawaba Group CTO believes, "getting the right message in front of the right people, at speed, has taken on even greater importance, especially when it comes to sponsored advertising, which is everywhere. It's crucial for publishers to take advantage of digital and technological opportunities to stay on top and outperform their competitors in order to boost revenue."
"It is imperative for publishers to leverage emerging technology trends and collaborate with expert media partners and SyndiGate and AlBawaba can help build stronger relationships with your customers and drive revenue."
Introduce a Paywall
Legacy titles like "The New York Times", "The Daily Mail" and "The Wall Street Journal" have successfully generated income through a method of limited access. Paywall success is based on the readers' need to get the fastest news updates. In fact, publishers can choose different types of paywalls from soft, metered to hard paywalls.
Building a digital subscription base is key to further success.
Consumers have an endless amount of choice when it comes to what to read, so if you, the publisher, can convince the reader to commit to you through a paid subscription, you've both gained audience engagement and generated some extra revenue. Plus, subscriptions take the emphasis away from page views, maintaining the integrity of your articles and keeping clickbait headlines at bay.
It may be worth opting for a more metered approach, in which casual readers are given access to a fixed number of articles each month before a paywall goes up. Consider the various case studies of existing publishers converting to paywalls to learn what would work best for your content strategy.
License Your Content
For all publishers it's critical to monetise their inventory, and licensing and syndication of content is an area where most major publishers can find an additional stream of revenue. Through licensing your content you can also expand reach as well as increase penetration in existing and new markets.
For most publishers it's cost-effective to find a third-party, experienced in content sales and content enrichment, to take over the licensing of your content. Experts, such as SyndiGate, through the use of advanced natural processing (NLP) technologies, entity extraction tools, and data softwares transform content into a highly valuable offering.
Through content partners, publishers open themselves up to new revenue streams and utilise their expertise on not only licensing but also distribution and sales. Additionally, utilising syndication expertise also enables publishers to discover client types that otherwise you may not have pursued such as hedge funds in need of vast quantities of content.
Publishers need to have a variety of income streams to keep up with the changing landscape of the industry. Channels and strategies will continue to evolve, but people will always want to read and share the news and other content. The question is how to serve that need and at the same time cast a net wide for additional revenue streams.
With an ever-changing landscape forecast for the next few years all publishers must be agile. Those who can harness these innovations and forge stronger connections with customers will have the opportunity to stand out from the crowd and drive revenue. Whether it's making a concerted effort in marketing your platform for sponsored content, taking advantage of advertising software trends, implementing a paywall, or licensing your content to boost your revenue, SyndiGate can help you get there.
Want to stay updated with the latest content marketing insights from DISCO's content experts? Subscribe to our email list here.