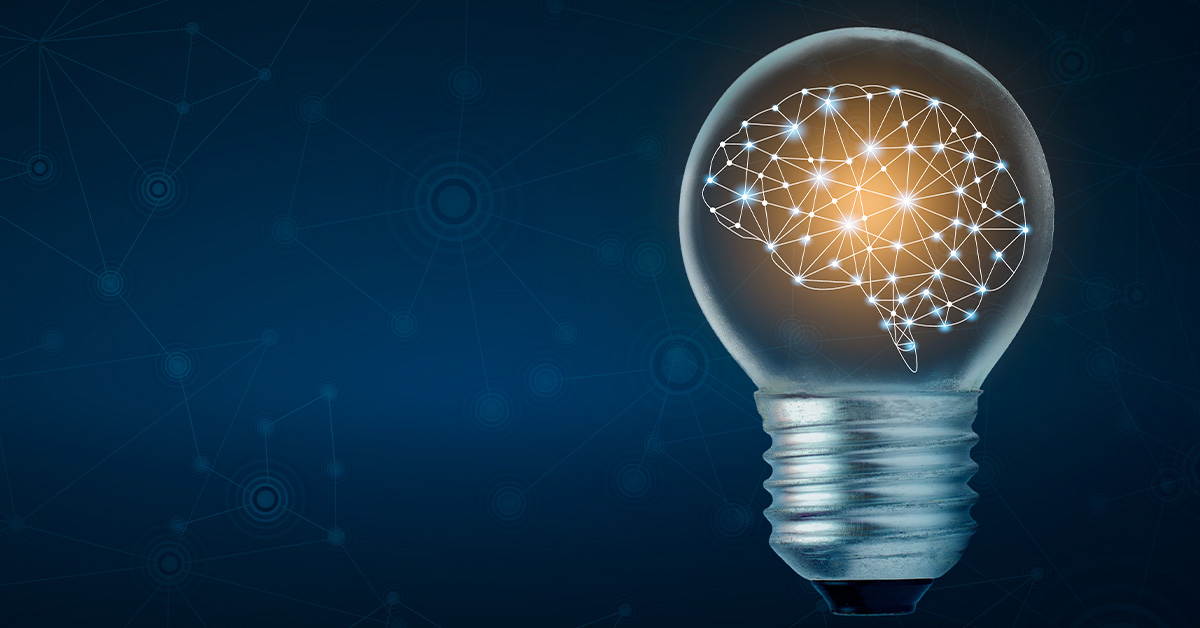 8 Tips for Using SEO to Improve Content Marketing
by Heather Eng – June 8, 2017
Search engine optimization (SEO) can be a powerful tool for content marketers.
Gone are the days when SEO meant stuffing keywords into blog posts and articles to rank highly in search.
Now, SEO has evolved to be more helpful to both users and content marketers.
Marketers can analyze SEO to learn about their customers' journeys, then create content mapped to them. This content can improve the customer experience and result in major ROI.
In a recent Content Marketing Institute webinar, a group of SEO and content marketing experts gathered to discuss. The panel, "Connecting Content Marketing and SEO for Better Results," featured Robin Kamen, NewsCred's Head of Content Advisory Services; Andy Betts, CMO Advisor and Content Evangelist, BrightEdge; and Michael Kirchhoff, Senior Director of Content at BrightEdge. Joe Pulizzi, Founder, Content Marketing Institute, moderated.
The lively discussion highlighted the powerful potential of content marketing and SEO.
"The content marketing industry will be a $300 billion industry by 2019, and SEO is forecasted to be an $80 billion industry by 2020," said Betts.
SEO is the voice of the consumer and it delivers marketers powerful insights, according to Betts. But unless it's paired with content, marketers won't realize its full potential.
"SEO, alone, is not enough to guarantee success. Content marketing, alone, is not enough to guarantee success," said Betts. "Together, they build a better customer experience. There's a massive opportunity for people who are connecting the dots."
Here are the group's top takeaways for doing so.
Understand How Content and SEO Map to the Customer Journey
Since the early days of search, the world has changed.
"There's been a big shift from mobile to mobile-first. A shift from local to hyperlocal. A shift from text to voice," said Betts.
Years ago, Google search engine results pages (SERPs) just displayed links. Now, SERPs are highly contextual, visual, and varied, featuring videos, images, and local results.
"Google talks a lot about micro-moments and it's a true reflection of the way the whole industry has changed," Betts said. "The way people consume media has changed. We don't consume media in silos. The once linear customer journey is dead and fragmented into a lot of micro-moments."
Google has identified four key micro-moments: I Want to Know, I Want to Go, I Want to Do, I Want to Buy.
"The key to better content and SEO is making sure you can actually convert people in those moments that matter," Betts said.
Identify the micro-moments in your customers' journeys and think about the content you can create to answer their questions in those moments. Start by analyzing customer intent: What information are people looking for in the awareness phase? And what would benefit them when they're on the verge of making a purchasing decision?
Pulizzi added one recommendation: "You're not going to get all of them right immediately. Determine which one you'll be the best in the world at and focus on one moment."
Continuously Test and Refine Your SEO and Content
Optimizing SEO in content marketing is an ongoing process.
"It's going in and refining and using SEO insights to inform content strategy and build in unison," Betts said. "You have to constantly test and use data and insights to inform content strategy."
Kamen suggests setting benchmarks to measure the effectiveness of content and SEO at key points in the customer journey.
"A/B test the whole way," she said. "The early learnings you get from successes should inform your strategy, as well as what to reuse and repurpose."
In addition, regularly audit your content to ensure SEO traffic is steady or improving.
Leverage High-performing Older Content
Marketers tend to focus on newer content, but older content plays a valuable role in the marketing mix.
Older traffic will continue to drive SEO traffic because it's still relevant. Marketers should look at high-performing SEO content and create new pieces around similar topics to expand the conversion funnel, suggested Betts.
Use SEO to Build Business Cases for Content Marketing
SEO and content marketing are long games. But it can be challenging for marketers to get budget for initiatives that go beyond six months.
Kamen spoke about how her team at NewsCred holds three-month "Quick Starts" with brands where they identify content marketing wins they can accomplish in three months or less. Those wins can be driving more B2B leads through newsletter sign-ups, more sales through e-commerce, or increased brand awareness through social media. SEO is a key component in many of those wins.
"We'll put a measurement framework against it using micro-conversions to benchmark against," said Kamen. "We'll see things moving in the right direction, then you can take the results to your CMO, CEO, and C-suite, and make a business case for more budget to improve the program."
In addition, SEO can help you make businesses cases for why your team creates certain types of content.
"You'll have irrefutable evidence of why that content should have its day in the sun," said Kamen. "It's another unsung benefit of SEO."
Always Keep the Basics in Mind
When marketers are deep in the weeds creating content every day, it's easy to let SEO best practices slide – even among marketers fully committed to SEO.
Kirschhoff recommends that marketers keep those basics in mind, especially ones that can have a huge impact, like putting the target keyword at the front of the title.
Write for Humans, Not Google
Thanks to today's improved search algorithms, marketers no longer have to choose between writing for machines or people.
"You're writing for your audience all the time," said Kirschhoff. "Google is focused on contextual so you can write naturally using the words people are using to find that content."
In addition, there's no need to write content that may be off-brand but beneficial from an SEO standpoint.
"It's a common dilemma." said Kamen. "A brand can want certain content, but if it's not relevant for the audience, then it won't be read."
Brands would be better served writing content that builds trust with audiences – that has been SEOed.
Which brings up another important point: quality.
"Focus on giving users what they want and giving it fast, so they can make a decision," said Betts. "Really focus on quality content informed by search data. You'll grow and scale organically."
Don't Be Afraid of Going Niche
As content marketers, we're focused on reaching the right audience. Not all of us may be reaching millions of people, but if we're reaching the right people, we're doing our jobs.
That's why it's not a problem to go niche with your SEO strategy.
"I came from B2B business publications," said Kirchhoff. "The search volume was low, but we were focusing on medical professionals and researchers. Some keywords would only be 10 to 100 in volume. We would be successful ranking on them. We didn't get millions of visitors, but those we did get were very qualified."
SEO Best Practices Are Relevant to New Technology
Artificial intelligence, voice search, and other new technologies are on the minds of most marketers.
The good news is that SEO best practices for content all apply to those new mediums.
"My 12-year-old son has been using voice search for YouTube for the past four years, but there's still an algorithm behind it," says Kirchhoff. "So if you're using keyword phrases your audience is searching for, and using varieties of these keywords, you'll still be found. Same with hyperlocal. It still goes back to content on your page and keywords."
Heather Eng is NewsCred's Executive Editor.