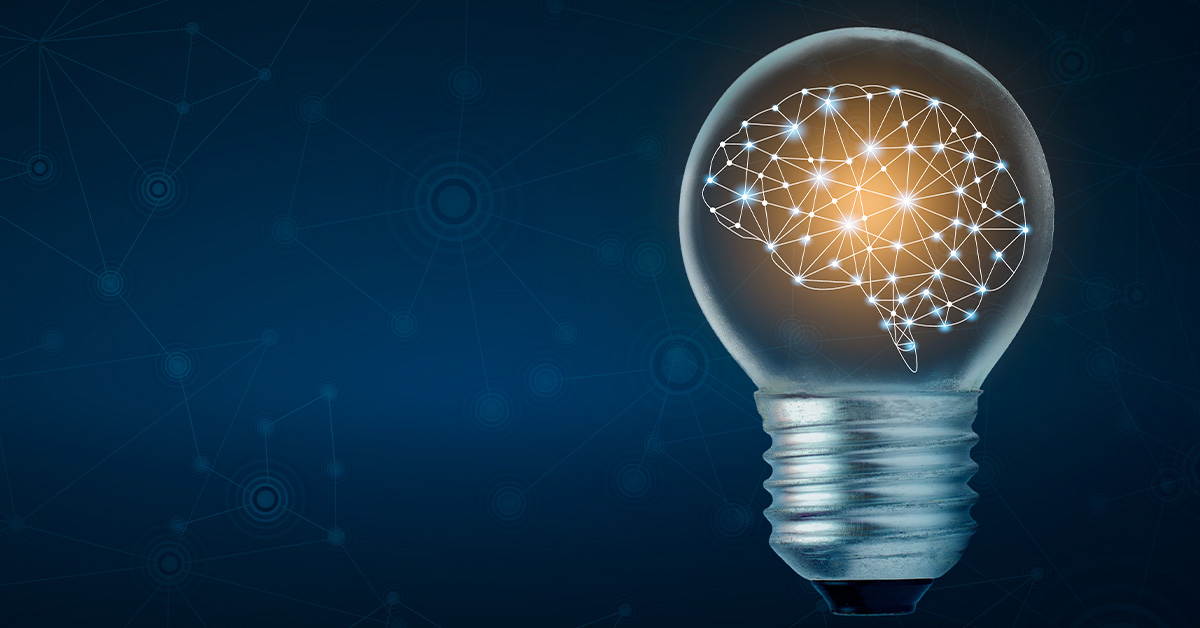 How Licensed Content Can Help SEO: All Your Questions, Answered
Written by Heather Eng (NewsCred), January 31, 2017
Licensed content is a powerful tool in successful content marketing strategies.
Many brands, including NewsCred, license content from established publishers to use directly on content hubs and distribution channels.
However, there's a lot of confusion about how licensed content affects SEO. Some marketers fear that Google will penalize them for licensing content and bury their websites on search engine result pages (SERPs).
This isn't the case.
When used correctly, licensed content can help, not hurt, your SEO.
In this post, we'll cover the benefits of using licensed content for SEO, as well as best practices you can use to ensure that it helps your content rank highly.
Let's start with the basics:
What is licensed content?
Licensed content is third-party content that marketers legally syndicate from publishers. This allows marketers to publish the content directly onto their hubs – without changing it – and distribute it via email, social, and other channels.
For example, on NewsCred's Insights blog, we publish licensed stories from Ad Age, Forbes, The Next Web, and Business Insider. The licensed stories look the same as our original articles, but have a disclaimer at the bottom of the page that cites and links back to the original source. (See this piece, about Chipotle's marketing, for an example.) We promote our licensed content on our social media channels and in our email newsletters.
Why do content marketers use licensed content?
Many content marketers lack sufficient resources to create original content every day.
Fifty-five percent of B2B companies have "small (or one-person)" content teams serving their entire organizations, according to a recent Content Marketing Institute survey. This means that they often struggle to create high-quality, relevant content on a regular basis.
Given those constraints, licensed content can be a valuable resource. By having access to hundreds of articles a day, brands can establish a regular publishing cadence. They can publish quality content that's already been edited and copyedited. And they can align themselves with reputable publishers. (Through NewsCred, for example, content marketers can license content from thousands publications, including top titles like The New York Times, Fast Company, Glamour, and Fodor's.)
Personally speaking, licensed content has been hugely helpful for me. As the sole editor of this blog, I don't have the bandwidth to write or edit five original, high-quality articles per week. But by publishing two licensed articles, I have the ability to write, assign, and edit three original, in-depth pieces a week.
Licensed content sounds great. So why do marketers worry about licensed content and SEO?
In the earlier days of the internet, people tried to game the system and rank highly on SERPs by putting copies of content across different domains.
Sometimes, people stole content from other sites. To make matters worse, having multiple versions of content floating around the web confused search engines. They couldn't tell where the content originated or which pages to rank highest.
To stop this, Google began penalizing sites that had duplicate content – a practice that continues today.
This is where much of the confusion comes in.
Many marketers fear that Google will think that licensed content is duplicate content and penalize them accordingly.
But isn't Google smarter than that? Can't it tell the difference between licensed content and duplicate content?
Yes.
Because licensing is so common, Google created canonical URL tags. They allow search engines to recognize which sites originally published an article, and which sites have licensed it.
By publishing licensed content with canonical tags, "not only will you be citing the original author, but you'll be protecting your site from possible penalties, including a duplicate content penalty," says Michael Peggs, Founder of Marccx Media, a digital marketing agency specializing in SEO and search engine marketing.
If you are currently licensing content, make sure you're including a canonical link in your metadata. (You can confirm with your development team.) At NewsCred, we provide customers with canonical links to licensed pieces of content that can automatically be added to metadata.
Since search engines can now tell where content originated, they tend to give the original owner the highest ranking for individual articles.
However, there are occasions when licensed articles can rank higher on a brand's site than the original publisher. We'll go into those cases below.
How does licensed content boost SEO? What best practices should I follow?
SEO relies on numerous data points, and licensed content can play a key role in strengthening your site's overall SEO.
"Google's algorithm has hundreds of factors, and the weight of those factors changes daily," says Peggs. "Content, however, has remained one of the more important SEO signals for the last few years. In fact, according to Google, content is the #2 SEO factor. Engaging, entertaining, and educational content can build your brand awareness, drive targeted traffic and influencer decisions along your buyer's journey – all inputs that can lead to a higher search ranking."
Here's how you can use licensed content to help accomplish that (in addition to following basic SEO best practices for content marketing):
Add Your Own Voice
When search engines crawl content, they give each piece the digital equivalent of a fingerprint, according to Michael Cupp, SEO and Digital Marketing Consultant.
Licensed content agreements generally don't allow marketers to change the original pieces – which means that if you're publishing a licensed article exactly as it originally ran, the fingerprint remains the same.
However, there's an opportunity to change the fingerprint without violating licensed content agreements: All you have to do is write an introduction to the article that expresses your opinion on the subject.
"If you write one or two sentences, then there's no substantial difference between the articles," says Cupp. "But if you add commentary at the top, this is your opportunity to reinforce your opinion on the matter, say what's good, what's bad, what you like and don't like, and what you'd do differently. If you write two or three paragraphs, then you've changed that fingerprint substantially. This would help you rank because it's now a new piece."
Build Authority Around Key Topics
As Peggs mentioned, content is the second-most important factor that Google uses to determine SEO. (The most important factor is links, which we'll also talk about here.) By consistently providing high-quality, informative, in-depth, and engaging content that answers peoples' questions, you'll prove yourself a credible expert in your field, and Google will rank your content well.
Here's how licensed content can help you achieve that goal:
Build a depth of content around key topics: By consistently publishing high-quality articles around a few specific subjects, Google will start to recognize you as an authority in those areas. For example, you may be a fitness equipment company who has a content hub focused on exercises, healthy eating, and getting better sleep. Perhaps you only have time to write one article for each topic per week. But if you were able to double that using licensed content, your site would contain more quality content, which will indicate to search engines that you're a credible source.
Increase your internal and external links: Links are the most important factor in Google's SEO algorithm. Linking to your own content tells Google that you have additional articles about your key topics, which will help it recognize you as an authority. And your links to reputable outbound sites will align your brand with those sources – and may result in them linking back to you. Your licensed content agreement may not allow you to add hyperlinks to articles, but you can do so in an article introduction or footer.
Distribute on social to provide cross-traffic benefits: Licensed content agreements allow marketers to share articles on social media – which are different traffic sources. "Social media posts do help SEO (especially when that content is shared by followers), so there is some cross-traffic benefit here," says Cupp. Plus, large publishing companies have strong credibility and widespread name recognition. People are more willing to share content on social media when it comes from a credible source, so this may also help social shares.
Establish a Regular Publishing Cadence
Search engines tend to reward sites that publish content on a regular basis – whether that's once a day or ten times a day.
"If licensed content allows you to publish more, that's a good thing," says Cupp.
Is there anything I need to be aware of when using licensed content?
While licensed content can be a valuable resource, SEO experts recommend that you don't create an entire website using licensed content.
"I don't know what the exact threshold is, but mine is about 50% licensed content," Cupp says. "Any more than that and you might have problems with search engines."
If your site is comprised of more than 50% of licensed content, Cupp recommends adding noindex meta tags to 10% of your pages. While those pages won't show up in search, they'll still help your overall SEO.
Will my licensed articles ever rank higher than their original sources?
Experts say not to count on it, but it's not impossible.
Large publishers who syndicate their content are in the business of volume. Many churn out dozens of articles a day but can't heavily promote each one.
"There's an opportunity if a small publisher licensed the right piece that the original publisher pushed to the back burners," says Cupp. "If you're a sufficient size, and promoted it right, you could rank for it."
We've seen this happen, both with this blog and with other content marketers.
Rue La La is a brand that uses licensed content to publish multiple articles a day on its Rue Now content hub. Articles on the hub often show up on top SERP pages. In the example below, Rue La La was one of the top results for "Chanel fall makeup 2016" – thanks to an article licensed from AFP Relaxnews.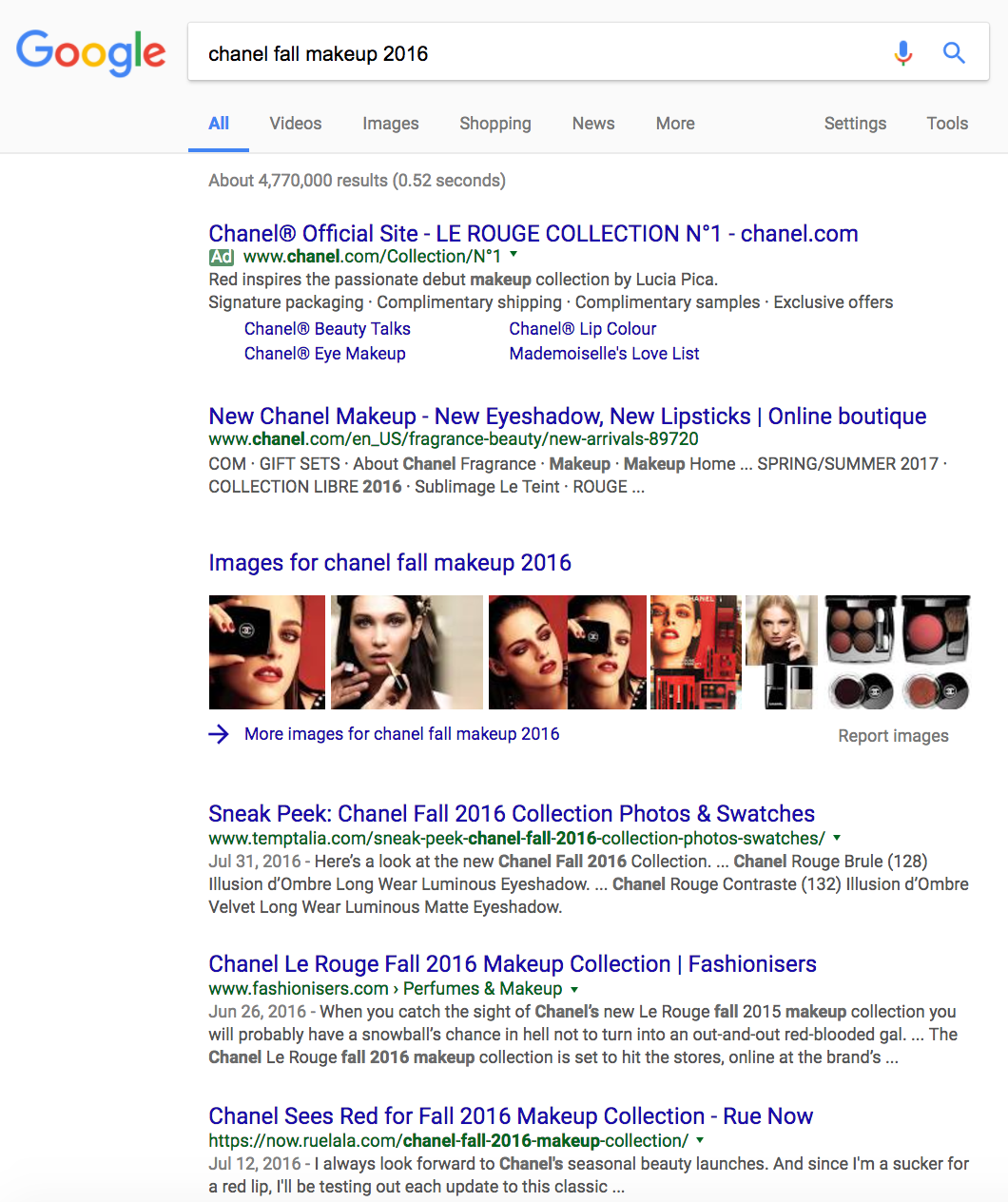 On NewsCred Insights, overall, our original content outperforms our licensed content. But some of our top performing licensed articles have approximately 80% organic traffic – which means that SEO is their main traffic source.
As content marketers, we know that we need to employ a number of methods to produce, publish, and promote high-quality content at scale. While licensed content won't solve all our needs, it can be a powerful resource we can utilize to help meet our goals.